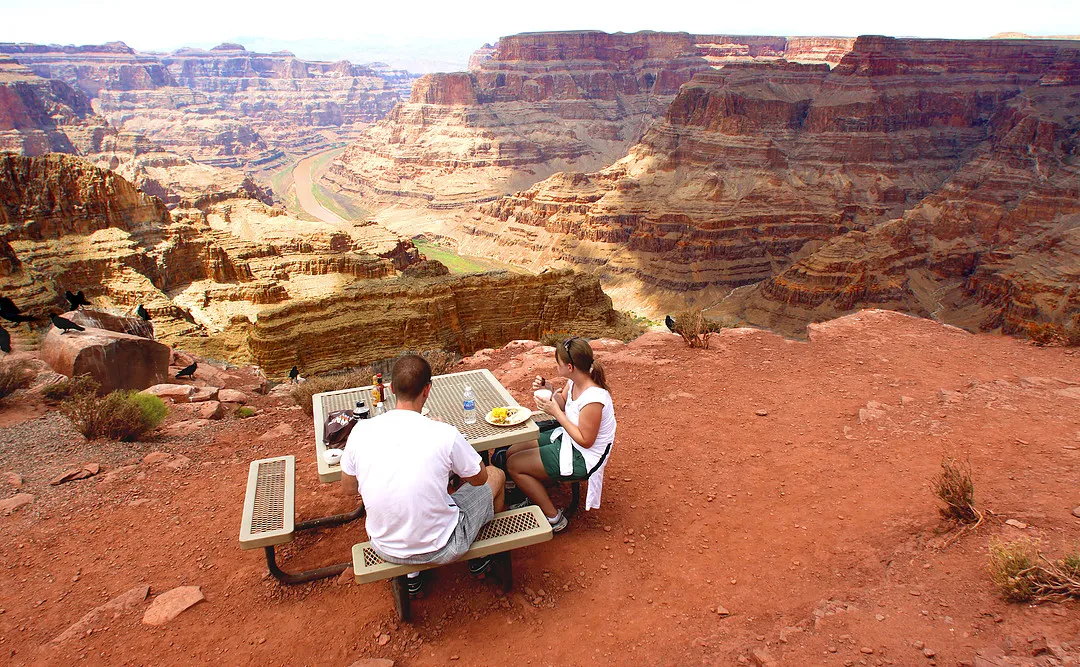 6 Best Grand Canyon locations for the foodie in you!
Food can majorly impact your mood. Vacation is all about good food, wine, and quality time with family. You'd definitely want to explore the famous food items of a particular place that you visit. So, what are your options while you visit the great Grand Canyon with your family? Well, that's exactly what we are going to discuss in this guide.
As compared to other national parks, the Grand Canyon flaunts numerous restaurants to keep you energized throughout your trip. From kids to adults to elderly people, this place has got something or the offer to everybody who pays a visit to this place. Read on to gather information about all the famous food joints and experience the best Grand Canyon tours from Las Vegas.
1. El Tovar
Established in the year 1905, the El Tovar is one of the most amazing places to dine at the Grand Canyon National Park. It offers lunch, dinner, and breakfast to the visitors. Not merely that, but it also flaunts lobby concierge and full bell services. Since it was built in the early 90s, all rooms exhibit a rich cultural and historical vibe.
This place has had the pleasure of hosting some remarkable personalities such as Albert Einstein, Oprah Winfrey, Teddy Roosevelt, and Paul McCartney. Make your reservations right away!
2. Fred Harvey
Do you know what will be the perfect start to your day at Grand Canyon? A visit to the Fred Harvey food truck! It's situated just in front of the El Tovar. Grab in sumptuous breakfast and kick start your day with great enthusiasm.
The place serves farm-fresh pancakes, crispy bacon, sausage, scrambled eggs, hash brown, biscuits, and gravy. Apart from that, it also offers a variety of fresh fruits and cereals, homemade granola, burritos, ice cream, hotdogs, and steel-cut oatmeal. Get your breakfast or grab snacks between 11:30 pm to 3:30 pm.
3. Arizona Steakhouse
Arizona Steakhouse must be on your list of places to visit while planning Grand Canyon tours from Las Vegas. You can delish on palatable dishes sitting inside the restaurant while enjoying a scenic view of the canyon from the dining space.
As the name suggests, the menu of the place features fish, BBQ, and steak for a sumptuous feast. All the dishes are infused with southwestern ingredients and flavors. All the raw ingredients are sourced from across the state. Plus, you also get to enjoy authentic wine and beer selections from local vintners and brewers.
4. Yavapai Lodge
If you crave authentic American cuisine in the middle of nowhere at the Grand Canyon, you should definitely visit the Yavapai lodge. As the name suggests, it's a place where you can dine as well as reside in. It hosts several restaurants within its territory. At the dining hall, you can indulge in delicious American breakfast, dinner, and lunch.
The Yavapai Tavern has an outdoor seating design. It's a fun atmosphere to grab dinner, lunch, and drinks. Pizza, burgers, and wraps are a must-try here. Further, to rejuvenate your soul and wipe all the stress away, you can visit the Yavapai coffee shop. It's open for breakfast and lunch as well. The shop serves quick bites such as sandwiches, pastries, and ice cream.
5. The Sky View Restaurant
Until now, we've discussed some noteworthy restaurants in the South Rim. Now let's see what the West Rim has got to offer. The West Rim is known to offer the raw beauty of the Grand Canyon. Do not expect a variety of dining options at this place.
However, the Sky View Restaurant here is enough to satisfy your hunger pangs. It serves burgers, wings, hot dogs, and beer. And don't even get us started about the view. From the extensive interiors, you can clearly see the Skywalk and the Grand Canyon.
6. Phantom Ranch
Are you expecting adventure in every aspect of your Grand Canyon tours from Vegas? Well, Grand Canyon is ready to serve you the challenges you are looking for. Phantom Ranch is located at the most secluded location. You can only access this place by raft, mule, or by foot. We bet you never had to face such difficulties to grab a bite.
Once your reach the Canyon floor after a 7.7-mile hike, you will be served steaming hot steak, potatoes, cornbread, vegetable chili, and beef stew for dinner. And what's for breakfast? It includes hotcakes, coffee, scrambled eggs, and Cherrywood-smoked bacon to push you to get back on the hike.
Conclusion
If you are coming here all planned out for a family picnic, you can carry your own food. However, if you've come to this place with an objective to explore the food while enjoying the scenic views, you should definitely check out the spots mentioned above. If you have planned a trip to unwind after a tough week, there's no need to burden yourself by carrying home-cooked meals around. The Grand Canyon restaurants have got a pretty interesting menu to offer.
Vegas Tours is the perfect tourist agency to plan the best Grand Canyon tours from Las Vegas. With our assistance, you can make the most out of your journey. You will be accompanied by a driver-cum-guide who will educate you regarding the importance of every place that you come across. Plus, they are well-versed in popular eateries. They will recommend you the best place to eat at. From luxurious helicopter tours to bus tours to night outs, we've got everything planned out for you. All you need to do is make your reservation by writing to us at reservations@vegastours.com or calling us at 1-866-218-6877. Leave the rest to us!